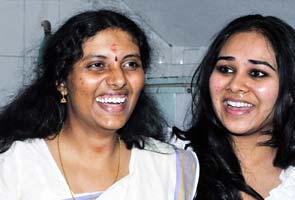 Haritha V Kumar, who topped the All-India Civil Services Examination, initially did not believe it was true as she thought her friends had played a prank.
"Initially, I could not believe it was true. I thought I was being fooled by my friends who called me to congratulate me," Haritha told a Malayalam TV channel from Faridabad.
Haritha, who is already an officer in the Indian Revenue Service (IRS) and posted at Faridabad, clinched the top rank in the civil services examination in her fourth attempt.